Toyota Class-Action Lawsuits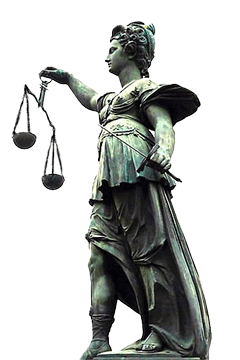 Sometimes automakers need a little persuasion to do the right thing.
A class action is a type of lawsuit where a small number of plaintiffs can represent an entire group of vehicle owners in a court of law. These lawsuits typically ask the automaker to extend warranties or offer financial compensation to owners experiencing widespread problems.
Latest Toyota Problems Tied to Lawsuits
These problems have class-action lawsuits
Latest Toyota Lawsuit News
There's a lot of news out there, but not all of it matters. We try to boil down it to the most important bits about things that actually help you with your car problem. Interested in getting these stories in an email? Signup for free email alerts over at CarComplaints.com.
In May 2018, the plaintiff was driving his car on the highway when the steering wheel allegedly started vibrating so violently the 4Runner went off the road. A mechanic said the right front control arm fractured because of excessive corrosion and rust. Toyota may deny knowing about rust problems in court, but that argument should crumble even faster than their frames.

In 2016 the automaker settled a massive corrosion lawsuit for similar model years of the Tacoma, Tundra, and Sequoia vehicles. That was the same year as a recall for 690,000 trucks with corroding rear suspension leaf springs.

An appeals court has cleared Toyota of any wrongdoing in a crash involving a 2005 Tundra that left William Jae Kim severely injured.

Kim steered to the right and lost control of the Tundra, sending it off the highway and over an embankment as it rolled onto its roof and then back onto the wheels. The plaintiff sustained severe life-changing neck and spinal cord injuries in the crash.

Vehicle stability control (VSC) was standard equipment for the 2001 to 2004 Tundra, but made an optional upgrade in 2005. The plaintiff argued that the truck's lack of VSC led to his crash. However, the jury ruled that a missing feature wasn't the same as a design defect.

Toyota has blamed a musty A/C smell on microbes [i.e., mold] growing o the evaporator surface and now a lawsuit wants them to do something about it.

The plaintiffs claim the vehicles have defective heating, ventilation and air conditioning (HVAC) systems that cause smells and health problems from mold that collects on the evaporators. Numerous complaints have allegedly been filed with the government, Toyota and Lexus dealerships nationwide since at least 1999.

This isn't the first time Toyota has been sued for musty A/C units.

Damage from rodents plus the extra cost of renting a car while waiting for repairs, led to about $16,800 in costs assosciate with soy-based wiring.

While an insurance company paid the bulk, a new lawsuit filed in Massachusetts wants to know when Toyota is going to pay for the decision to go with soy?…

There's a settlement on the horizon for owners of Toyota trucks with rusted out frames that are so holey, they make the Pope blush.

The rusted frame class-action lawsuit may cost Toyota as much as $3.4 billion to replace truck frames that corrode and rust, making the frames a danger due to structural failures.

The settlement covers former and current owners / lessees of the 2005-2012 Tacoma, 2007-2008 Tundra, and 2005-2008 Sequoia in the United States and its territories. Many of these trucks are one stiff breeze away from having their underbody turn to a pile of corroded dust. A fairness hearing will happen on 04/27/2017. If the judge approves the agreement, owners will have 60 days to submit claim forms and documentation.

When Toyota switched away from using plastic or glass-based inulation in favor of soy, it invited in some very unwelcome Toyota loyalisits.

According to the plaintiff, she learned the hard way about the soy wiring when her Avalon wouldn't start and a look under the hood showed wires chewed, so she had the car towed to a dealer. Toyota told her rodents had caused the damage and it would be no problem to repair the problems as long as she could cough up $6,000 to cover the bill.

The soy-based wiring is allegedly attracting in rodents, who love to chew it up and use it for nesting material. The lawsuit, Heidi Browder vs. Toyota Motor Corporation, et al. follows a similar lawsuit filed against Honda earlier this year.

. The Camry's ventilation and air conditioning system (HVAC) uses an evaporator inside the vehicle's dashboard. According to the plaintiffs, as cold refrigerant passes into the evaporator it mixes with warm air from the passenger cabin to create moisture. The condenser moisture mixes with things from the HVAC's outside vents – dead insects, pollen, leaves, and other fun stuff – to eventually turn into a moldy and stinky mess.…

It's the season to be thankful

– for family, for health, for leftover turkey sandwiches. And if that wasn't enough, Toyota owners now have another reason: Toyota might have to shell out some serious cash if your vehicle's frame is rusting out. Toyota has agreed to settle a class-action lawsuit that says certain vehicles weren't protected with anti-rust chemicals at the factory. That leaves them susceptible to road salt and premature corrosion. If approved, the settlement is going to cost Toyota a lot of money. As in, $3.4 billion or so. Here's why.…

So, how are things going? According to [a] lawsuit, when Toyota first announced the warranty program the automaker notified customers and said it could take months to gather the replacement parts. However, Toyota then sent a second notice that removed the information about a timeline for repairs.

Oh, well it can't be too long before everyone gets their replacement dash, right?…