You Shouldn't Be Able to See Through Your Frame
Posted on

Tagged
Key Points
Toyota may not have properly treated frames with anti-corrosion chemicals leading to excessive rust in salt belt states.
A 2016 class-action lawsuit led to a massive $3.4 billion settlement for thousands of owners.
4Runner owners were left out of the original settlement and filed a separate lawsuit in 2018.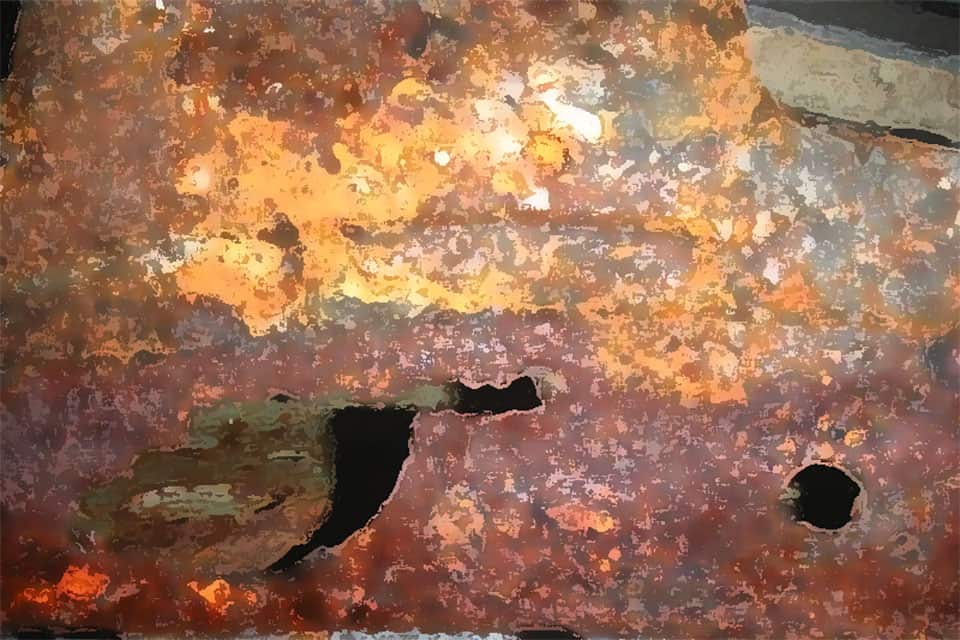 Any car or truck is susceptible to rust, particularly those in the salt belt. But there's a theory going 'round that Toyota vehicles were never properly treated with anti-corrosion chemicals at the factory. That means their frames are more susceptible to the corrosive properties of road salt and spray.
Over time the frames become so 'holey' they make the Pope blush.
The frame is severely rusted at all joints. Since the truck is garaged 95% of the time, always clean (even engine compartment), and only has 12,000 total miles on this 2006 vehicle, it is extremely illogical. The warranty covers only "perforated" rust. It is not perforated but will be that way in a year or so. – 2006 Tacoma owner in Virginia
First Lawsuit Leads to Massive Corrosion Settlement ∞
The first rusted frame class-action lawsuit was filed against Toyota in 2016. The lawsuit made a few key points:
Frame rust, unlike most body panel rust, poses a real threat to the structural integrity of the truck.
Owners were tired of being told they simply "didn't wash the truck enough" when in reality it appears the trucks were never properly treated in the first place.
A previous recall of 690,000 Tacoma trucks for rust and corrosion showed Toyota was aware of the problem.
Toyota agreed to a massive $3.4 billion settlement for owners of the 2005-2010 Tacoma, 2007-2008 Tundra and 2005-2008 Sequoia.
The settlement includes the cost of inspections ($60 per vehicle), the application of corrosion-resistant compounds (N/A), and in some cases a complete frame replacement ($15,000 per vehicle).
To get a new frame, dealers will use a "rust perforation standard" – any frame where rust has perforated 10mm or more will be swapped out.
The lawsuit was scheduled for a fairness hearing in April 2017.
Should the 4Runner Have Been Part of the Settlement? ∞
In August 2018, the National Highway Traffic Safety Administration (NHTSA) was petitioned to look into corrosion-related steering and suspension issues in the 2002-2006 4Runner. The petition believes the 4Runner should have been part of Toyota's settlement as it uses the same frames as the vehicles in the original lawsuit.
Tired of waiting around with no answer, a class-action lawsuit was filed looking for corrosion protection for 2005-2011 4Runner owners.
If Toyota tries to deny previous knowledge of corrosion issues in court, their argument should crumble faster than their frames.
Lawsuits Regarding This Problem
Lawsuits about this problem have already been filed in court. Many times these are class-action suits that look to cover a group of owners in a particular area. Click on the lawsuit for more information and to see if you're eligible to receive any potential settlements.
According to the 4Runner proposed class-action lawsuit, the SUVs suffer from the same lack of anti-rust protection as the trucks included in a 2016 settlement for other Toyota vehicles.

The lawsuit alleges the truck frames rust prematurely because they weren't properly protected with anti-rust chemicals at the factory, leaving the frames too naked against salt water and other elements that corrode the frames.
Generations Where This Problem Has Been Reported
This problem has popped up in the following Toyota generations.

Most years within a generation share the same parts and manufacturing process. You can also expect them to share the same problems. So while it may not be a problem in every year yet, it's worth looking out for.
Further Reading
A timeline of stories related to this problem. We try to boil these stories down to the most important bits so you can quickly see where things stand. Interested in getting these stories in an email? Signup for free email alerts for your vehicle over at CarComplaints.com.
There's a settlement on the horizon for owners of Toyota trucks with rusted out frames that are so holey, they make the Pope blush.

The rusted frame class-action lawsuit may cost Toyota as much as $3.4 billion to replace truck frames that corrode and rust, making the frames a danger due to structural failures.

The settlement covers former and current owners / lessees of the 2005-2012 Tacoma, 2007-2008 Tundra, and 2005-2008 Sequoia in the United States and its territories. Many of these trucks are one stiff breeze away from having their underbody turn to a pile of corroded dust. A fairness hearing will happen on 04/27/2017. If the judge approves the agreement, owners will have 60 days to submit claim forms and documentation.

keep reading

article "A Settlement Update for Rusted Toyota Frames"

It's the season to be thankful

– for family, for health, for leftover turkey sandwiches. And if that wasn't enough, Toyota owners now have another reason: Toyota might have to shell out some serious cash if your vehicle's frame is rusting out. Toyota has agreed to settle a class-action lawsuit that says certain vehicles weren't protected with anti-rust chemicals at the factory. That leaves them susceptible to road salt and premature corrosion. If approved, the settlement is going to cost Toyota a lot of money. As in, $3.4 billion or so. Here's why.…

keep reading

article "Toyota Rusted Frame Settlement"
OK, Now What?
Maybe you've experienced this problem. Maybe you're concerned you will soon. Whatever the reason, here's a handful of things you can do to make sure it gets the attention it deserves.
File Your Complaint

CarComplaints.com is a free site dedicated to uncovering problem trends and informing owners about potential issues with their cars. Major class action law firms use this data when researching cases.

Add a Complaint

Notify CAS

The Center for Auto Safety (CAS) is a pro-consumer organization that researches auto safety issues & often compels the US government to do the right thing through lobbying & lawsuits.

Notify The CAS

Report a Safety Concern

The National Highway Traffic Safety Administration (NHTSA) is the US agency with the authority to conduct vehicle defect investigations & force recalls. Their focus is on safety-related issues.

Report to NHTSA