How Can the 'Car of the Future' Have Such Problems Illuminating the Road?
Key Points
The 2nd generation Prius HID headlights work intermittently and are prone to early failure.
Repair costs can run between $400 to $1800 depending on labor costs.
A 2011 class-action lawsuit led to a warranty extension on the headlights to 5 years / 50,000 miles.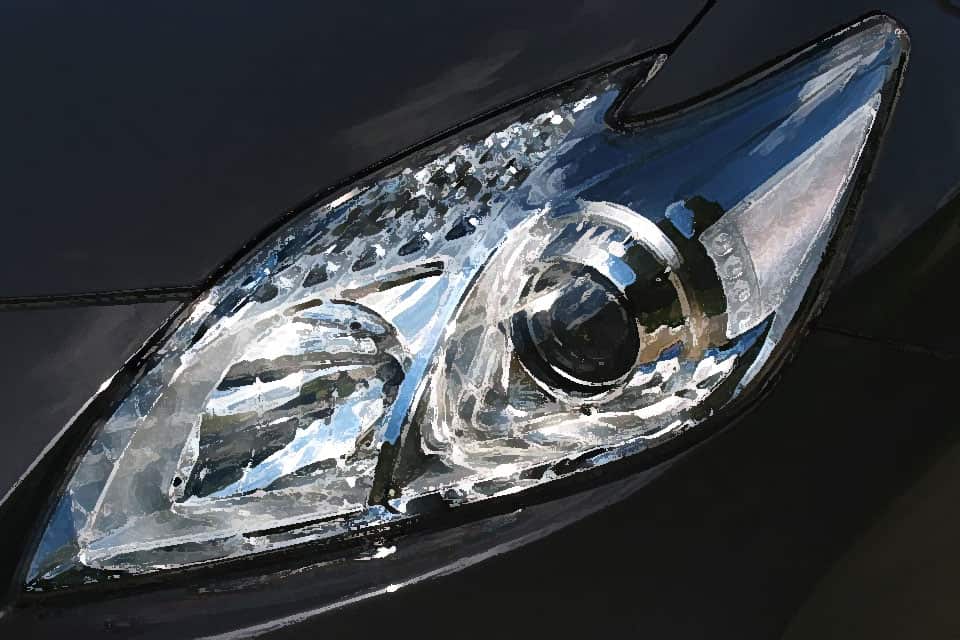 Prius owners are up in arms about the performance of their high-intensity headlights. Known formally as high-intensity discharge (HID) lights, they either work intermittently -- making nighttime driving a lot more 'exciting' -- or fail entirely. And you know all that money you saved on gas with your MPG machine? Better set it aside for replacement bulbs and the labor needed to replace them. Repair costs can run you anywhere from an average of $400 all the way up to $1800[1]. I probably should have told you to sit down first, huh?
Complaints target the vehicle's second generation[2]:
Description of Headlight Issues ∞
Owners have experienced the problem for the first time in many ways. Some say one headlight turns off randomly, while other have reported both going off at the same time. Every now and again turning the lights off and on again will fix the problem, but when you're driving 70mph down a dark highway you don't want to have to keep your fingers crossed that the lights will come back on. Here's some individual accounts from drivers over at CarComplaints.com.
"Absolutely ridiculous that a recall has not been submitted for this problem. Having your lights turn off while driving at night on the interstate doesn't constitute a safety hazard?! I love my Prius, but this issue is extremely annoying and even more dangerous." --- SV, Madison, WI
"Right headlight went out sporadically, sometimes it worked, sometimes it didn't. Dealer replaced under warranty, but it is a $330 dollar bulb. Six months later, SAME THING, right headlight would work when I first turned light on, but then would go out.
"I asked dealer to check for a short circuit. They claimed that they did and it was a bad bulb. This time, no warranty so I had to pay $330 for the bulb and another $50 to install. Less than 2 weeks after that, now my LEFT bulb is doing the same thing. I am going to call Toyota and complain." --- Rita P, Canton, MI
Any Chance of a Recall? ∞
The NHTSA started investigating the issue in 2009 after receiving over 650 complaints, but the agency concluded that most defects only affected one headlight which should be sufficient to travel safely to a service facility.
Prius Headlight Lawsuit ∞
Early 2011 roughly 220,000 Priuses were included in a tentative settlement of a class-action lawsuit. The suit claims that a defect causes sporadic headlight functionality while driving and that Toyota knew of the problem and concealed it. Toyota agreed to the settlement but denied any defect with the headlights or any wrongdoing.
The warranty on the headlights would be extended to five years or 50,000 miles from three years or 36,000 miles under the proposed settlement. According to an article on the class-action lawsuit on NYTimes.com: "Owners of high-mileage vehicles might not need the coverage, as the problems tended to occur between 20,000 and 50,000 miles".
If you own a 2006-2009 Prius, contact Toyota for more information.
---
Quite the price range, huh? Data from users on CarComplaints.com indicate a $440 price tag, while this Ad Age article suggests it can cost up to $1,800 to replace all or part of the light system. ↩︎

Codenamed XW20, the second generation Prius was completely redesigned with additional space and a bump in MPG. XW20 vehicles were first released in 2003, so no word on why those earlier vehicles don't have as many HID complaints. ↩︎
Generations Where This Problem Has Been Reported
This problem has popped up in the following Toyota generations.

Most years within a generation share the same parts and manufacturing process. You can also expect them to share the same problems. So while it may not be a problem in every year yet, it's worth looking out for.
2nd Generation Prius

Years

2004–2009

Reliability

66th out of 81

PainRank™

11.43

Complaints

812

Learn more about the 2nd Generation Prius
OK, Now What?
Maybe you've experienced this problem. Maybe you're concerned you will soon. Whatever the reason, here's a handful of things you can do to make sure it gets the attention it deserves.
File Your Complaint

CarComplaints.com is a free site dedicated to uncovering problem trends and informing owners about potential issues with their cars. Major class action law firms use this data when researching cases.

Add a Complaint

Notify CAS

The Center for Auto Safety (CAS) is a pro-consumer organization that researches auto safety issues & often compels the US government to do the right thing through lobbying & lawsuits.

Notify The CAS

Report a Safety Concern

The National Highway Traffic Safety Administration (NHTSA) is the US agency with the authority to conduct vehicle defect investigations & force recalls. Their focus is on safety-related issues.

Report to NHTSA