Melting Dashboards Turn into Shiny Goo
Key Points
Toyota dashboards have been melting and warping under the sun since 2003.
Toyota first acknowledged the problem in a 2011 TSB for Lexus (luxury brand for Toyota Motors) owners, offering repair coverage under warranty.
Multiple lawsuits eventually led to the automaker extending the dashboard warranty program to Toyota owners.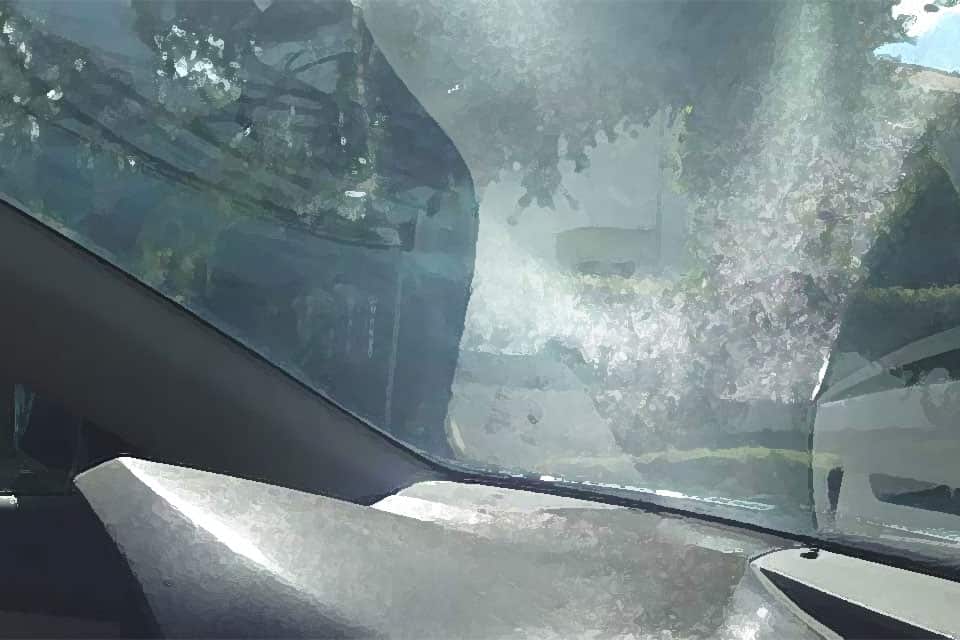 Dashboards in Toyota vehicles dating back to 2003 are melting under the heat of the sun. The melted plastic cracks, warps, and oozes a strange, gooey substance that is oddly shiny and sticky; like something you'd find in a toddler's coat pocket.
The problem is at its worst in areas of high heat and humidity, but reports of melting dashboards have come from all over.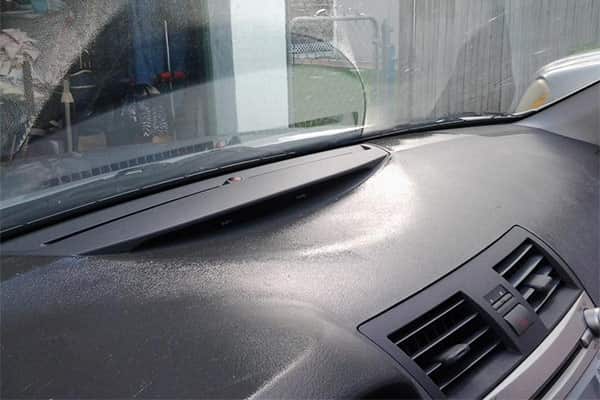 The issue isn't just cosmetic. The sticky surface reflects a strong glare that can temporarily blind drivers and create dangerous driving situations, and owners have voiced concern that melted areas, particularly around the airbags, can prevent a deployment in a crash.
Dashboard Technical Service Bulletins (TSB) ∞
The first indication Toyota was aware of the problem came in December 2011 when Lexus (the luxury branch of Toyota) released TSB L-SB-0144-11 titled Interior Panels Sticky / Poor Performance.
Some 2006 – 2008 model year IS 250/350 vehicles may exhibit sticky interior panels that have a shiny/degraded appearance. This condition may be present on the Instrument Panel Pad and/or the Door Panel Trim. Revised interior panels have been developed to address this condition.
Repairs for the problem were to be covered under the Lexus Comprehensive Warranty which lasted 48 months or 50,000 miles.
Multiple Lawsuits Lead to Extended Dashboard Warranty ∞
Lexus' TSB was used as evidence in an August 2014 lawsuit that accused Toyota of designing, manufacturing, and ignoring the dangerous Velveeta-like dashboards in the 2006-2008 Lexus ES, IS, and the 2007-2009 Toyota Camry.
A similar lawsuit was filed in November 2014.
Toyota opens up extended dashboard warranty and reimbursement program ∞
The lawsuits hit their mark when Toyota announced they would extend the dashboard warranty coverage in 3.5 million vehicles. You might say Toyota wanted to avoid a sticky situation. Or that they felt the heat of pending litigation. OK, I'll stop now.
The following vehicles are covered by customer support program ZE6:
| Make | Model | Years |
| --- | --- | --- |
| Lexus | ES 350 | 2007–2008 |
| | GX 470 | 2003 –2008 |
| | IS 250 | 2006–2008 |
| | IS 350 | 2006–2008 |
| | LS 460 | 2007 |
| | RX 330 | 2004–2006 |
| | RX 350 | 2007–2009 |
| | RX 400h | 2005–2008 |
| Toyota | 4Runner | 2003–2005 |
| | Avalon | 2005–2010 |
| | Camry | 2007–2011 |
| | Camry Hybrid | 2007–2011 |
| | Sienna | 2004–2010 |
| | Solara | 2004–2008 |
Split into phases ∞
Toyota first wanted to focus on covering the costs of owners who have already paid for dashboard repairs out-of-pocket.
Once those reimbursements had been made, Toyota planned on offering replacing dashboards that hadn't been previously repaired.
As always, conditions applied:
Toyota's primary coverage extended the warranty for any owner of one of the listed vehicles, regardless of mileage or when the vehicle was first used. The primary coverage ended on May 31, 2017.
Secondary coverage also extended the dashboard warranty in the listed vehicles without mileage limits, but only up to 10 years from the date the vehicle was first used.
Problems with Toyota's Extended Dashboard Warranty ∞
It's been over three years since Toyota announced they'd replace melted dashboards, and owners are still on the waiting list with no end in sight.
Because Toyota offered a voluntary warranty extension, the repairs and procedures are not subject to federal oversight from the National Highway Traffic Safety Administration (NHTSA).
Toyota sued for breach of warranty ∞
In September 2016 a South Carolina lawsuit implied Toyota was breaching its warranty agreement by making owners wait for years to receive a dashboard replacement.
According to the lawsuit, when Toyota first announced the warranty program the automaker notified customers and said it could take months to gather the replacement parts. However, Toyota then sent a second notice that removed the information about a timeline for repairs.
Months have turned to years. Will years turn to decades?
[The plaintiff] says after waiting more than a year for the dashboard to be fixed, her dealership told her there were about 800 customers on the same waiting list and the dealer had received only about 25 replacement dashboards during the past six months.
At that rate, the lawsuit argues, Toyota won't be able to repair all the affected vehicles within the secondary coverage's 10-year limit.
Toyota's snail-like pace isn't good enough and owners regret dropping previous lawsuits after hearing about the "customer support program."
"Toyota has failed to meet its obligations under the Program, thereby breaching its promise to owners of Subject Vehicles. In fact, Toyota has been unable to provide consumers with any realistic timeline for effectuating repairs for the Program set to end in May 2017. As a result, Toyota has breached its warranties under its Original Warranty and under its Program, leaving millions of consumers that own Subject Vehicles without an adequate remedy." - Toyota/Lexus melting dashboard lawsuit
Lawsuits Regarding This Problem
Lawsuits about this problem have already been filed in court. Many times these are class-action suits that look to cover a group of owners in a particular area. Click on the lawsuit for more information and to see if you're eligible to receive any potential settlements.
A Toyota sticky dashboard lawsuit alleges Toyota made empty promises with a dashboard warranty program that was created after two class-action lawsuits were filed in 2014.

The Toyota melting dashboards class-action lawsuit, filed by the Ferraro Law Firm in Miami, alleges heat and sunlight can cause the dashboards to be sticky, shiny and cracked to the point of being hazardous to driving.

An alleged Toyota melting dashboard in a 2009 Toyota Camry has led to a proposed class-action lawsuit against the automaker. The lawsuit alleges the Toyota Camry dashboard melted and caused a shiny glare so bad it can blind a driver.
Generations Where This Problem Has Been Reported
This problem has popped up in the following Toyota generations.

Most years within a generation share the same parts and manufacturing process. You can also expect them to share the same problems. So while it may not be a problem in every year yet, it's worth looking out for.
Further Reading
A timeline of stories related to this problem. We try to boil these stories down to the most important bits so you can quickly see where things stand. Interested in getting these stories in an email? Signup for free email alerts for your vehicle over at CarComplaints.com.
So, how are things going? According to [a] lawsuit, when Toyota first announced the warranty program the automaker notified customers and said it could take months to gather the replacement parts. However, Toyota then sent a second notice that removed the information about a timeline for repairs.

Oh, well it can't be too long before everyone gets their replacement dash, right?…

keep reading

article "Owners Are Still Waiting For Replacement Dashboards"

Does your dashboard shine like Mr. Clean's freshly polished cranium? Does it feel like you let a toddler loose with a glue stick?

A new lawsuit says Toyota designed, manufactured and subsequently ignored dangerous Velveeta-like dashboards in the 2006-2008 [Lexus ES][4], [Lexus IS][6] and the 2007-2009 [Toyota Camry][7]. The lead plaintiff, Melissa Graham, says the melting conditions create a glossy film on the dashboard that make it difficult to see when it's sunny out. Melissa should just move to northern VT, it feels like my house has been under a never-ending wall of clouds the entire month of November. But I digress...…

keep reading

article "Toyota Melting Dashboard Lawsuit"
OK, Now What?
Maybe you've experienced this problem. Maybe you're concerned you will soon. Whatever the reason, here's a handful of things you can do to make sure it gets the attention it deserves.
File Your Complaint

CarComplaints.com is a free site dedicated to uncovering problem trends and informing owners about potential issues with their cars. Major class action law firms use this data when researching cases.

Add a Complaint

Notify CAS

The Center for Auto Safety (CAS) is a pro-consumer organization that researches auto safety issues & often compels the US government to do the right thing through lobbying & lawsuits.

Notify The CAS

Report a Safety Concern

The National Highway Traffic Safety Administration (NHTSA) is the US agency with the authority to conduct vehicle defect investigations & force recalls. Their focus is on safety-related issues.

Report to NHTSA